Budget-proofing your marketing
Chancellor of the Exchequer, George Osborne, presents his Spring Budget tomorrow. With the country still in the midst of a recession, it's expected Osborne will be making cutbacks in an attempt to lessen the national debt.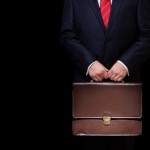 In these hard times, IT companies looking at their own budgets may be looking to pull in the reins on marketing spend, seeing this as a luxury that is surplus to requirements. However, marketing is a necessity for any business that wishes to prosper during a financial downturn.
In fact, figures released at the beginning of 2013 suggest IT companies are starting to recognise the value of investment in marketing as a means of weathering the economic storm. Institute of Practitioners in Advertising's quarterly bellwether survey saw a net 1.1 per cent of UK businesses having increased their marketing spend in the preceding three months – the highest figures since the end of 2011.
It has been well documented, in fact, that those who increase their marketing spend during a recession, whilst their competitors are making cutbacks, can attain a greater market share and return on investment at lower costs.
So, rather than neglecting marketing activity, the key to making your outlay pay dividends is to be more savvy in your planning – to adapt your marketing strategy rather than cut it.
1. Understand your customers
Market research will be central to determining how you will market and who to. Undergoing an investigation into who your next customers are more likely to be will allow you to use your budget to target a more receptive ear, as opposed to taking a "shot in the dark" approach. You simply can't afford to assume that a one-size-fits-all approach will suffice in this climate. You simply can't afford to assume that a one-size-fits-all approach will suffice in this climate. Understanding what they want will help you tailor your campaigns to appeal to them.
2. Feed to the cost conscious
When times are hard, people look more than ever to get value for money – they are still keen to spend, but want a bargain, and will shop around to get it. Review the pricing of your products and/or services, comparing it to that of your competitors. Consider running special offers as opposed to dropping huge price cuts, so they really feel they are getting a great deal. You may wish to look at offering better deals for longer term contracts or bulk buys which represent better value to them.
3. Don't neglect your current customers
Just because you have them on your customer list already doesn't mean you should stop marketing to them. Your existing customers list is one you should make the most of. If they are using you already, chances are they are happy with the service they've received and would be a good base to target with other products and services which may be of relevance to them.
4. Explore more different marketing methods
Try increasing the use of direct marketing, which gives more immediate sales impact. Email marketing is still a very popular strategy, and can be very cost-effective. You can also see results i.e. you can see who has viewed your campaigns and clicked on links within it. You can monitor the effectiveness of each campaign to gauge what works and use this information to adjust future campaigns.
5. Don't take customer loyalty for granted
Research has shown that people are less likely to stick to a preferred brand during a recession. They will change to one which represents better value for money. Whilst this again underlines the importance of keeping your current customers sweet, it also offers companies an opportunity to tap into market share – say all the right things and those currently using another company are more likely to come across to you now than at other times.