Mark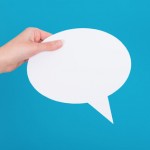 eting trends are changing and developing at an alarming rate – there's always some new fandangled craze – and along with new strategies comes a whole new lexicon to understand.
So do you know your 'marchitecture' from your 'omnichannel'? Thought not. Let us explain the new buzzwords being bandied around the industry…
Marchitecture (or marketecture) – A portmanteau formed by combining the words 'marketing' and 'architecture'. It has a number of meanings, some good, some positive, some negative. At its most basic level, it means a piece of technology which has been produced for the purposes of marketing. Someone in charge of the project could, therefore, be referred to as a 'marchitect'.
On the flipside, a more pejorative meaning is to refer to something that has received unnecessary hype. Another use for the word is to describe the hyperbole used to describe a technology – for example, if someone were to doubt a broadband company's claims of its products speeds, they may say that the marketing was "overloaded with marchitecture".
Omnichannel – going one stage further than 'multichannel', an 'omnichannel is a business which is able to communicate with consumers through any and all channels.
Many businesses could now be described as 'multichannel' since, by definition, they need only operate via more than one channel, so any company who, for example, sells online as well as through its shops would qualify. Omnichannel differentiates between those companies and ones who are readily able to operate via all channels, serving consumers no matter where they may be, shifting service seamlessly from one platform to another.
Custowner – a term derived from a combination of the words 'customer' and 'owner', referring to someone who invests in a business or project for both emotional and financial gain. Fast food chain, Leon, is an example of a business that sought investment from customers. When looking to expand its number of outlets, it approached its customers as opposed to its corporate investors. Not only would investing customers get their money back after three years, Leon set up a scheme called Leon Bonds which would reward them in '£eon pounds'. This equalled a 10 to 15 per cent gross return, the value of which could be spent on food cookbooks or on lessons at the company's cookery school. Those who invested are typical of what would be referred to as a 'custowner'.