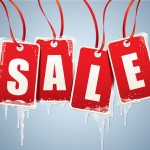 If you're hungry for new ideas, the IT Marketing Factory is offering a veritable smorgasbord of online marketing and copywriting services to help target new business in 2013.
What's more, many of our packages are on special offer until the end of this month so speak to our experts today and land yourself a bargain for the New Year. We're currently offering special deals on newsletters, websites, email marketing, social media, case studies and SEO.
But please hurry. Offers only run until 31st January 2013.
For more information call 01268 778555 or email us to arrange a marketing review meeting.