These days it seems like everyone is into social media, using it to market their businesses – except you! If you're one of the last to be converted, getting started may seem a daunting process. But don't worry, you too can use these channels to start your social media marketing campaign for your IT company. We give you 5 tips to ensure your campaign is a successful one.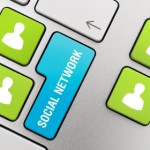 1. Target your local area
For starters, think locally. Don't aim to take on the world in a day. Target your posts and statuses to those in your immediate vicinity, ensuring you are targeting viable leads.
2. Research your targets
Just posting a status or tweeting will not get the masses flocking. Ensure you are speaking to the right people – successful social media marketing that which is targeted to those you should be speaking to.
Join Facebook groups relevant to your field and get involved in converstations on there; become a member of Linkedin groups related to your industry. Get talking to the right people – don't just preach to anyone who will listen or it will be guaranteed to fall on deaf ears.
3. Automation can be a bad thing
Automating posts is a great feature, but make sure they are serving the right purpose. Using these at the wrong time can be highly embarrassing. If you have qualified leads, be sure to interact with them properly to initiate a meaningful conversation which may well lead to them doing business with you.
4. When opportunity comes knocking
When running your own business you take on many roles. So when the day job prevents you from getting actively involved in your social media campaign for a length of time, don't leave your followers hanging. Have a number of posts up your leave that can be scheduled over a certain period, preventing their interest from waning.