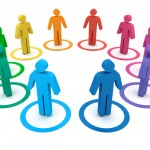 Firms looking to improve their hard sell are being advised not to neglect their official websites in favour of social networking giant Facebook or micro-blogging service Twitter.
Jeremiah Johnston, president of the Internet Commerce Association (ICA), believes that while social media is a great avenue for creating leads and developing relationships, it is also a crowded marketplace.
As a result, firms need to use their websites in order to stand out and give the consumer a better shopping experience – something that may require the help of a website design agency to create a site up to modern browsing standards.
In addition, if a site is stuck ten years in the past, it may harm the benefits that social media can bring. Customers may click through to a website via social media and leave with a bitter taste after seeing a poor website design.
Johnston commented on the social media/website relationship: "Social media, however, is still at its heart a lead generator and relationship management tool, but not a tool for closing a transaction. It may help with customer service and marketing, but whether it's on Facebook or Twitter, the customer will require a richer experience previewing goods before submitting payment.