IT support companies are urged to ensure their email marketing is optimised for the growing mobile audience.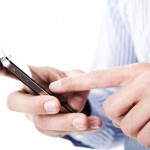 Writing for b2bdigital.net, marketing expert Eric Wittlake explained that a growing mobile workforce has meant that it is more important than ever for businesses to target mobile users in their campaigns.
Wittlake went on to explain that optimising for mobile may not be enough though, as marketers now need to gain an insight into the habits and preferences of their mobile customers to ensure they target them effectively.
He noted that 86 per cent of professionals now use their smartphones for email. This result was higher than any other in the study, beating social media, web browsing and SMS messaging.
Elsewhere, the use of smartphones for work tasks rose from 69 per cent to 91 per cent between 2010 – 2011. Younger professionals, meanwhile, prefer iOS or Android operating systems; whilst their older peers favour RIM, as seen on Blackberry mobiles.
With many smartphones not supporting the use of flash, Wittlake explained that marketers should think carefully before using it. This should also be the case of the website brands are encouraging their users to click-to, so the content is available for all those who visit.
Speaking to business2community.com of his suggestions, Wittlake explained: "You see them everywhere, crossing streets, in meetings, at lunch and even driving.
"Busy professionals focused on their smartphone, nearly oblivious to everything else around them. These are the same business decision makers and influencers your B2B marketing is targeting."