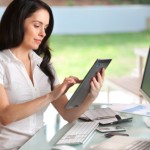 IT support companies would do well to consider responsive design for their websites, not only to appeal to visitors, but also to please the search engines.
It will deliver the same HTML to all devices, only using CSS to help the website render better for mobiles or desktops.
The benefits of using responsive design are many. It makes sharing easier for those accessing the site and also is more likely to help a website attract links.
Responsive sites are more easily indexed by Google – a crucial aspect of successful web design. Perhaps most importantly though, websites created with a responsive design are better suited to multiple devices and in turn, keep the audience happy. The latter is also helped by responsive sites simply being more pleasing in aesthetic terms.