If you keep an eye on online marketing trends, chances are you may have heard the term 'content marketing' bandied around. But what exactly is it and how can it help your IT company?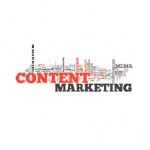 Content marketing is a generic name to address copy written for the web for marketing purposes. The aim is to engage with customers through content which is relevant to them, thereby creating a captive audience.  It's less about the hard sell and more about gaining their trust and building a good relationship, making them more receptive to making a purchase with you further down the line.
IT companies would do well to opt for content marketing to attract more visitors and nurture potential customers and have a whole variety of forms to choose from. Some of the most successful strategies include:
Newsletters
Blogs
Case studies
Webinars
White papers
Setting your business up as an industry commentator is a particularly effective method – for example, allowing people to sign up to your IT company's regular newsletter on news from the world of IT offers you the opportunity to speak to an audience who will develop trust in your knowledge and your brand and be more open to your services than were you to unashamedly ram them down their throats!
The other major benefit of content marketing for your IT company is the positive effect on your web presence. Unique online content that is rich with keywords can enhance your search engine rankings no end and attract more traffic from web users looking for IT support services.
So, it's a win-win situation! But it can take time and the skills of a good copywriter. If you don't have these resources in-house, outsourcing to a marketing agency will pay dividends.